WELCOME TO VICTORY FIREWORKS
DEMO NIGHT 2017:
You are invited to our demo night on April 22nd . Click Here for more information.
ONLINE SHOPPING EXPERIENCE - MOBILE FRIENDLY
Click here for our new wholesale fireworks shopping experience. View photos and videos. Save your shopping cart for later, etc.
OUR CURRENT FULL CASE INVENTORY IS LOCATED ON OUR 2016 PRICE LIST. PLEASE CLICK THE LINK TO DOWNLOAD THE PRICE LIST.
WISCONSIN RESIDENTS NOTE:
Wisconsin customers without a current Wisconsin resale certificate on file at Victory Fireworks will be charged Wisconsin sales tax on product and shipping.
HOURS FOR THE ELLSWORTH OFFICE/WAREHOUSE:
(FULL CASES ONLY)
PLEASE NOTE THAT THE WAREHOUSE WILL BE CLOSED FOR MAINTENENCE FROM MONDAY 2/27/2017 TO MONDAY 3/6/2017. ALL ORDERS PLACED DURING THIS PERIOD WILL BE SHIPPED THE WEEK OF 3/6/2017.
CURRENT OFFICE HOURS:
MONDAY, TUESDAY, WEDNESDAY 9 A.M. TO 3 P.M.
THURSDAY 9 A.M. TO NOON
CLOSED FRIDAY, SATURDAY, SUNDAY
AFTER JULY 4TH, THE WAREHOUSE DOES NOT HAVE SET HOURS. ALL ORDERS FOR PICK UP OR SHIPPING MUST BE PLACED AT LEAST 48 HOURS IN ADVANCE. THERE WILL NOT BE WAREHOUSE STAFF AVAILABLE FOR WALK IN CUSTOMERS.
THE WAREHOUSE WILL ONLY BE SHIPPING ORDERS ON WEDNESDAYS, SO YOU MUST HAVE YOUR ORDER FINALIZED WITH PAYMENT BY 3 P.M. ON TUESDAY TO SHIP ON WEDNESDAY.
IF YOU ARE A NEW CUSTOMER WITH VICTORY, YOU MUST PLACE YOUR ORDER ONLINE, BY FAX OR BY EMAIL. NOTE THAT ALL PICK UP ORDERS PAYING BY CREDIT CARD MUST HAVE THE CARD PRESENT.
2016 DEMO VIDEO
Click here for videos of our 2016 demo shoot in Wisconsin.
SPECIALS
PRO PACS: Pro Pac Assorted/Mixed Cases
Note that the items in these assorted cases are subject to change.
Click here for the current packing of our Pro Pacs.
PPPP
PRO SHOW ASSORTMENTS
These assortments are put together and sold as a package deal--all full cases. You save money by purchasing them as a package. Prices and descriptions for each assortment are in the links below.
UPDATED 7/2/2016
PRO SHOW #1 -- IN STOCK 6/29/2016
PRO SHOW #2 -- IN STOCK 6/29/2016
PRO SHOW #3 -- IN STOCK 6/29/2016
NOTICE FOR WISCONSIN CUSTOMERS
If you are a Wisconsin resident or have your order shipped to a location in Wisconsin, you must pay sales tax unless you have a Wisconsin tax exempt number.
SUMMER OFFICE AND WAREHOUSE HOURS
SUMMER OFFICE HOURS:
Current office hours are Monday to Wednesday 9 A.M. to 3 P.M.
Thursday 9 A.M. to Noon. We will be CLOSED Friday, Saturday and Sunday.
All orders for pick up or shipping must be placed at least 48 HOURS in advance. Warehouse staff will not be available for walk in orders after July 4th.
After July 4th, the warehouse will only be shipping on Wednesdays. Your order must be finalized with payment by 3 p.m. Tuesday to ship on Wednesday.
NOTE: WAREHOUSE HOURS
The warehouse does not have set hours for most of the year, so it is appreciated if you place your order at least 48 HOURS in advance of pick up or shipping. Except for April, May, and June, there will not be warehouse staff available for walk in orders. You are welcome to stop by our warehouse without an appointment, but there will be no guarantee your order can be processed that day.
PRICE LIST
UPDATED ON 2/16/2017
NOTE: PRICES ARE SUBJECT TO CHANGE.
ORDER ONLINE
FULL CASES ONLY
SPECIALS
About us
We are a wholesaler of consumer fireworks, based in Ellsworth, Wisconsin.
We offer a full line of consumer fireworks. we carry the best items from each of the major brands (Brothers Pyrotechnics, Shogun, Cannon, Black Cat, Etc.) and feature our own exclusive brands, Pyro King, Pyro Valu, and Pyro Premium.
Our wholesale price list contains over 800 different fireworks. We have more than 95 exclusive fireworks in our Pyro King, Pyro Valu and Pyro Premium brands.
more
ORDER ONLINE
Click to Order and to view color photos and videos of almost all of our fireworks.
order
PYRO KING
We are the exclusive importer of one of the hottest brands on the market.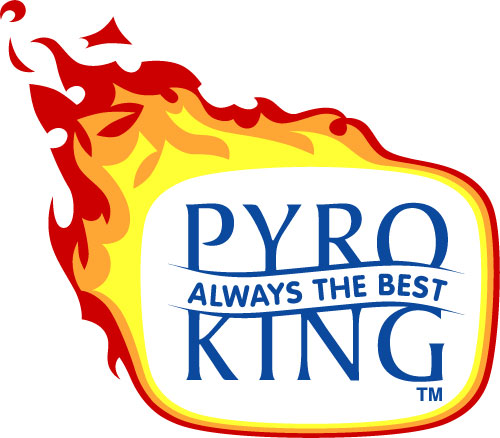 more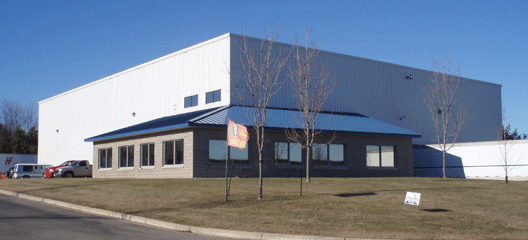 World class facilities and world class service!
Stop on by if you are in the area! If you can't make it click here for more photos.